As a multidisciplinary artist and researcher, I experiment with different techniques and languages in search of a way of saying and building worlds in the world. Performance art and body memories are the common thread of my projects that include videos, photographs and installations. Likewise, I use writing as documentation of doing and as production of thought. I consider artistic practice as a form of knowledge, as a praxis of freedom. I understand art as a way of performing life, where the artist not only transforms herself in doing, but she is also a participant in that construction.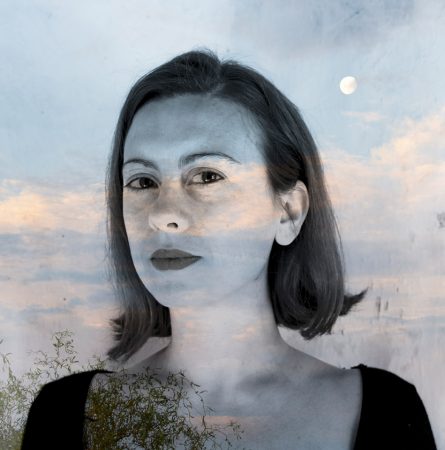 Roma Vaquero Diaz (Pergamino, Argentina)
Roma Vaquero Díaz is a multidisciplinary argentine artist, performer and researcher. Her works and projects include performance, installation, photography and audiovisual. Mg. in Combined Artistic Languages (U.N.A.) and Lic. in Performing Art (U.N.R.). She has participated in exhibitions in Argentina, Chile, Uruguay, Ecuador, Venezuela, Mexico, Colombia, USA, Spain, Bélgica and India. Her recent works were exhibited at the Kirchner Cultural Center (CABA), Provincial Museum of Fine Arts (La Plata), Espacio Idea MEC (Montevideo), Haroldo Conti Memory Cultural Center (CABA), Jacobo Borges Museum (Caracas), Cultural Center San Martín (CABA) She has published various articles in national and international magazines and cultural portals, including Sudestada Magazine, Perfomia Magazine and Le Monde Diplomatique. She is author of the book How many bodies go into one body. Territories Notebook (Editorial Flanbé, 2020), and she is co-author of the book Women of Kurdistan. The revolution of the daughters of the sun (Editorial Sudestada, 2017) Since 2017 she has directed Mundo Performance, a research and creation platform in relation to performance art and contemporary art. She lives in Buenos Aires.

Mundo Performance is a research and creation platform in relation to performance art and contemporary art that embraces an editorial and media project, training and research, organizes calls and exhibitions, activates the Latin American Performers Network and has a digital store. Born in 2017, it was mutating, growing and building new networks, under the coordination of the Argentine artist Roma Vaquero Diaz. It was joined by the work and editing team, and the participation of artists and collaborators from different territories and disciplines. Currently and territorially, we are located in the City of Buenos Aires, Argentina. But we also develop projects that expand these coordinates and take place inside and outside the country, such as curatorial proposals, workshops, investigations, talks, and the Latin American Performer Network. We are interested in producing imaginaries, thoughts and actions in relation to art and artists. Like the possibilities of meeting and producing joint projects, showing that being an artist is not just a doing but a way of going through life.